Get Fluent in Spanish! Do you want to be fluent in Spanish? If you want to sound like a native in Spanish, you have come to the right place.
¿Quieres hablar español con fluidez? (Do you want to be fluent in Spanish?) If you want to sound like a native in Spanish, you have come to the right place.
Hi, I'm Carmen and I'm a Spanish teacher. I run this website as a free resource to help you become fluent in Spanish.
It's not trying to be a comprehensive resource, rather it exists to fill in some of the gaps left by other websites, textbooks, and typical formal courses.
I used to teach Spanish classes at Penn State University in the USA. I know the things that people tend to struggle with on their journeys to Spanish fluency. My students often come to me with important questions that they can't find answers to, or things they just can't seem to understand from the explanations in their textbooks.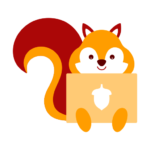 There is a wealth of useful information for Spanish learners out there, but many sources are missing important details that are necessary to achieve fluency. So I created Fluent in Spanish.org to help Spanish learners fill in the gaps and get to a fluent level faster.
Also, some difficult topics are covered exhaustively elsewhere, but always in the same way. Sometimes looking at a problem from a different angle can really help. So here I also provide alternative explanations of concepts my students have struggled with – alternative explanations that can help things finally click into place.
I hope you will find this website as useful as my students have.
Check out the articles, videos, and podcasts I've created. I'll be adding more over time, so please do check back in future as well.
Oh, by the way, you have probably used "ser fluido en español" at sometime. However, it is not correct. The correct sentence would be "hablar español con fluidez".
I have a side-by-side Spanish-English bilingual podcasts for learning Spanish, with the transcripts, the English translation, vocabulary word list, and, sometimes, exercises
The beauty of creating my own content is that I have the opportunity to get deeper in common questions my students ask in our lessons, and common mistakes I correct my students in those lessons. Therefore, I am sure you are going to find answers to your own questions and ways to fix your mistakes.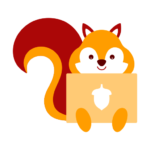 Spanish podcasts you don't want to miss. They will help you practice your listening skills and learn new vocabulary
This section has articles I have written about various Spanish-learning topics that don't seem to be covered well elsewhere on the web
This section has videos I have created to explain concepts that my students often struggle with

Listen to my side-by-side bilingual podcasts
Podcasts on key issues to help you sound like a native. With the transcript in Spanish, and the translation in English to help you learn at your own pace.
Build your Spanish vocabulary and grammar with my video and my podcasts. Sometimes I cover grammar questions, and sometimes they feature native speakers discussing various topics, providing you with exposure to real-life conversational Spanish.
With my content and lessons, you will learn how to use in real Spanish conversations. The purpose is to make you feel safe when you use your target language. I want you to feel confident no matter your current level.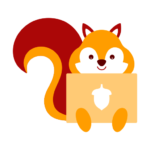 Fluent in Spanish is located in Andalusia, where the sun, the sea, the flamenco, and the tapas come together
Fluent in Spanish.org is a free website for Spanish learners that aims to fill in the gaps left by textbooks and formal Spanish classes.