Ley de los servicios de la sociedad de la información (LSSI)
CÓMO GESTIONAR LAS COOKIES DESDE EL NAVEGADOR

Eliminar las cookies del dispositivo

Las cookies que ya están en un dispositivo se pueden eliminar borrando el historial del navegador, con lo que se suprimen las cookies de todos los sitios web visitados.
Sin embargo, también se puede perder parte de la información guardada (por ejemplo, los datos de inicio de sesión o las preferencias de sitio web).

Gestionar las cookies específicas del sitio

Para tener un control más preciso de las cookies específicas de cada sitio, los usuarios pueden ajustar su configuración de privacidad y cookies en el navegador.

Bloquear las cookies

Aunque la mayoría de los navegadores modernos se pueden configurar para evitar que se instalen cookies en los dispositivos, eso puede obligar al ajuste manual de determinadas preferencias cada vez que se visite un sitio o página. Además, algunos servicios y características pueden no funcionar correctamente (por ejemplo, los inicios de sesión con perfil).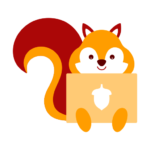 Fluent in Spanish is located in Andalusia, where the sun, the sea, the flamenco, and the tapas come together
Fluent in Spanish.org is a free website for Spanish learners that aims to fill in the gaps left by textbooks and formal Spanish classes.